12 September 2022
New field expedition to Ecuador
Expedition
A new expedition to Ecuador from the Villum Center for Global Mountain Biodiversity aims at enhancing the understanding of the processes building biodiversity hotspots in the tropical mountains by collecting satellite data and genetic data from birds.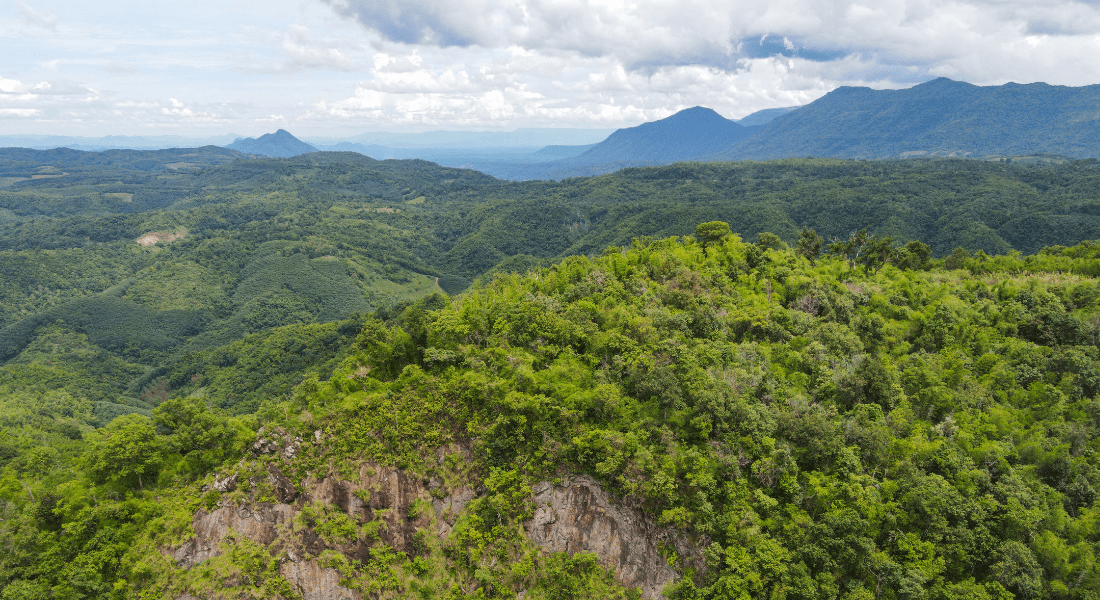 Tropical mountains are global biodiversity hotspots, concentrating species with small geographic ranges and population sizes. To understand the processes building these biodiversity hotspots, a central question remains on how small and isolated populations persist without succumbing to inbreeding, demographic and environmental stochasticity.
A new field expedition from the Villum Center for Global Mountain Biodiversity, taking place in September and October, visits the Polylepis forests of the South Ecuadorian highlands – a highly fragmented vegetation type located far above the tree line zone (~3500-4500 m). The habitat's fragmentation means that many species survive with tiny population sizes.
The aim of the expedition is to collect observational data on community structures, genetic material from birds for genomic analyses and use satellite transmitters to track their movements. Using this data, the expedition team may get insight into the historical dynamics in the persistence of populations through periods of climate change and the rare dispersal events that ought to maintain connectivity with other isolated populations.
Additional projects – pollination systems and bird genomes
Other field projects during the expedition include the community organization of flowering plants and nectar feeding birds. Participants in the expedition team will be investigating the prevalence of habitat and morphological specialization in pollination systems from this high elevational and highly diverse ecosystem. Another long-term project is the B10K aiming at assembling genomes for all bird species in the world. Here, the expedition contributes with genetic material from rare species currently missing in the database. 
The expedition team from the Villum Center for Global Mountain Biodiversity consists of Professor Carsten Rahbek, Postdoc Jesper Sonne, Assistant Professor and bird curator Peter Andrew Hosner, Associate Professor Rute da Fonseca, Center Administrator Kamilla Krause Kristensen and Professor Kasper Thorup.
In addition, film director Anders Riis-Hansen from the Danish production company Hansen & Pedersen participates in the expedition as part of The Holy Grail Question – a documentary currently in production that follows Professor Carsten Rahbek and his research team in the quest to answer the Holy Grail question of what determines life on Earth.
Contact
Communications Officer Tim Ammitzbøll Gudkov
Professor Carsten Rahbek 
Topics