Videos
Research
Video presentations, interviews, lectures of research conducted by scientists at the Center for Macroecology, Evolution and Climate.
---
Bloom Festival: Virus from Wild nature
Professor Carsten Rahbek also talks about how man's impact on nature, climate change and biodiversity crisis are linked to the increasing number of diseases that jump from wild nature to man and to our livestock.
TV2 LORRY: Wood eating fungus creates new life in dead wood
Different kinds of fungi live under different conditions. Associate Professor Jacob Heilmann-Clausen explains the life in dead trees to Philip Hahn-Petersen from Naturen nu (Nature now).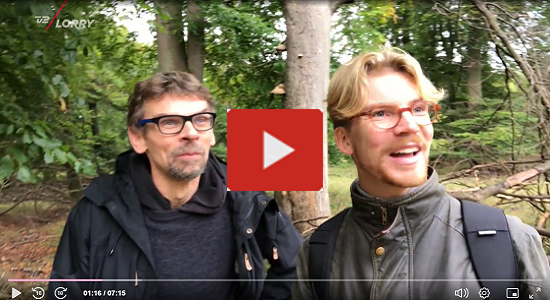 P1 Natursyn: Danish plant communities and landscape development
PhD student at Center for Macroecology, Evolution and Climate Tora Finderup Nielsen explains her study of plant communities and landscape development the past 150 years in Denmark to P1 Natursyn.
TV2: No reason to fear the wolf
The Nature Agency has recently published a photo of a wolf in a forest in the middle of Jutland, Denmark. Rasmus Gren Havmøller from the Center for Macroecology, Evolution and Climate explains more in depth.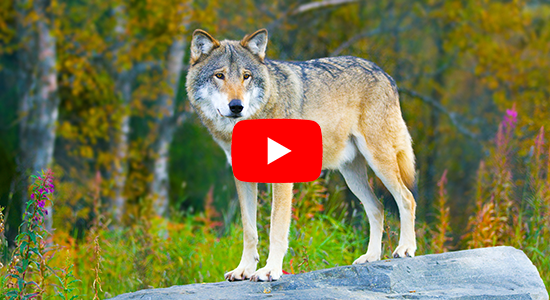 DK4: What is macroecology?
A quick guide to macroecology - Professor Carsten Rahbek explains.
The biodiversity crisis
Biodiversity is declining rapidly throughout the world. The challenges of conserving the world's species are perhaps even larger than mitigating the negative effects of global climate change. Dealing with the biodiversity crisis requires political will and needs to be based on a solid scientific knowledge if we are to ensure a safe future for the planet.
How do we transition an entire country's energy system to renewables?
Katherine Richardson's lecture at the Molecular Frontiers Symposium at Chalmers University of Technology, Sweden. The topic of the symposium was "Sustainable Energy".
What determines the distribution of life on Earth?
Talk by Professor Carsten Rahbek at 'Videnskabernes Selskab'.
Nature Talks - Biodiversitetssymposium
Three of Denmark's leading researchers come up with suggestions for the nature management of the future in Denmark in an engaging combination of Nature talk and debate. Professor Carsten Rahbek and assistant Professor Jonas Geldmann (CMEC, University of Copenhagen) and Postdoc Pil Birkefeldt Møller Pedersen (Aarhus University) will start out by giving their views on the most important new perspectives on Danish natural resource management rooted in their international research.
How Planetary Boundaries Envision A Safe Operating Space for Humanity
Katherine Richardson demonstrates that humanity needs to tread carefully in order to keep our planet safe for future life.
Galathea 3: Exploring our own planet's oceans
We humans are dependent on the ocean for our very survival as it moderates the climate and forms the land habitats where humans can thrive. How will global changes, including climate change and human exploitation, impact the ocean?
Katherine Richardson tell the tale of the Galathea 3 expedition in 2006-2007 that set out to answer some of these questions.
Naturmødet 2022: Theme of the year
Denmark's nature is under pressure. Species and their habitats disappear. We must solve this – and we can solve this – through collaboration, understanding and sensible decisions. " This is the view of professor of biodiversity and member of the Biodiversity Council, Carsten Rahbek. This year's theme "Bridge or barrier?" and in this way set the framework for the Nature Meeting 2022.
How wild do we want to be?
Debate about re-wilding between Professor Carsten Rahbek and Professor Jens-Christian Svenning. The debate took place at Naturmødet 2018 and was monitored by Anders Lund Madsen. The question is: How wild we want nature to be and how do we want to get there? 
TVfap: About Biodiversity
Fra en Anden Planet (from another planet) talks to Carsten Rahbek about biodiversity and the 6th period of mass extinction - today. 
Hearing on biodiversity
Hearing in The Danish Parliament's Environment Committee (Folketingets Miljøudvalg) on Biodiversity. Professor Carsten Rahbek is one of the presenters in the expert panel.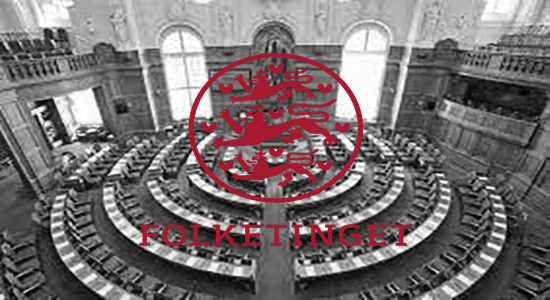 Naturstyrelsen: Biodiversity in forests
CMEC postdoc Jacob Heilmann-Clausen explains the importance of dead wood for forest biodiversity. The video is part of series of information material produced by the Danish Nature Agency for a citizen meeting on biodiversity.
TVfap: About Biodiversity
Fra en Anden Planet (from another planet) talks to Professor Carsten Rahbek about biodiversity and the 6th period of mass extinction - today. 
Mediehuset København: COP21 - Klimadrama i Paris
Katherine Richardson explains the scientific background for the Climate Agreement in Paris.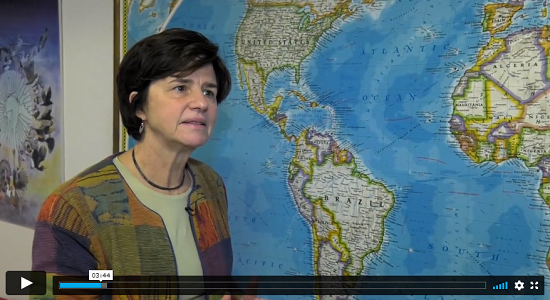 SDG Christmas Calendar Goal 17
Anna Nordén, SDSN Northern Europe, interviews Professor Katherine Richardson, Center for Macroecology, Evolution and Climate and Leader of Sustainability Science Centre, University of Copenhagen, about Sustainable Development Goal number 17: Partnerships for the Goals.
Heartland Future Talks 2018: Carsten Rahbek og Kathy Willis
In front of a live audience under Heartland 2018, one of the world's most cited researchers, the Danish Carsten Rahbek, together with biodiversity researcher Kathy Willis, met with a conversation about the challenges we face in the future, when we look at how we are changing the entire ecosystem of the planet.
Natinal park TV: Owls in Denmark
Associate Professor Kasper Thorup explains how the Great Horned Owl and the Little Owl is adapting to the Danish landscape in an interview for Nationalpark TV.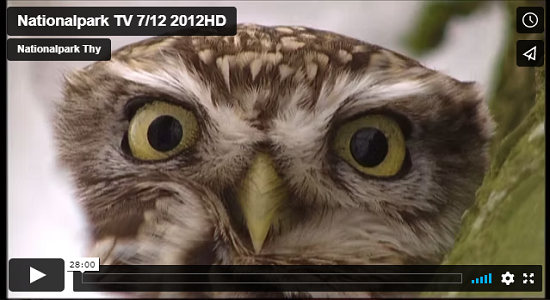 :in100y – starting now: Challenges for life on Earth
Professor Carsten Rahbek maps the fundamental challenges for life on earth right now. The interview relates to the project 'In 100 years - starting now'. Read more on :in100Y's website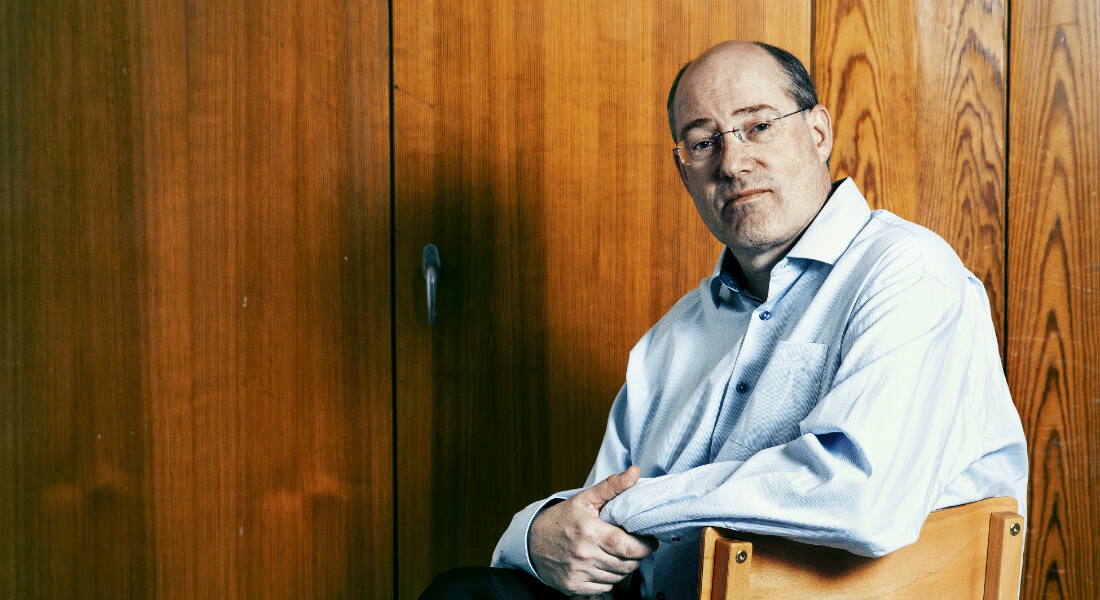 Panel on Biodiversity for a Sustainable Future
Professor Carsten Rahbek participated in the Interspecies Assembly by SUPERFLEX for ART 2030 first launched in New York during the high-level week of the 76th United Nations General Assembly, where the artwork invited world leaders, delegates, and the people to reflect on how our actions affect the species and ecosystems that surround us. In turn it brought to light: how does declining biodiversity affect our every day?
Cuckoo decline tracked by satellite
Lector Kasper Thorup and PhD student Mikkel Willemoes Kristensen join British Trust for Ornithology in fitting satellite trackers on cuckoos reported by BBC.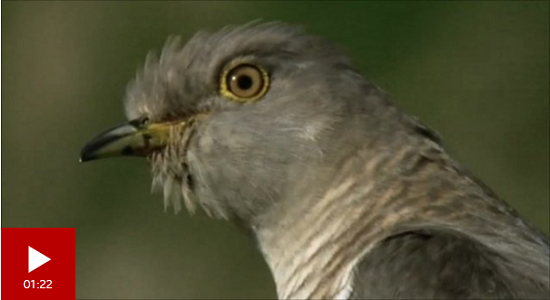 Research in Ghana
CMEC's MSc student Mathilde Lerche reports from the field. Together with project leader Kasper Thorup, postdoc Anders Tøttrup and PhD student Mikkel Willemoes Kristensen she investigates the use of winter habitat of European small birds. 
The project is in collaboration with Bird Life Denmark / Dansk Ornitologisk Forening and  Ghana Wildlife Society. 
Danish Nature Areas
The movies show interesting nature areas in Sealand, Denmark. They are being presented by scientist from CMEC. All the videos are in Danish, produced as part of the project Vild Campus.
Biologist Jacob Heilmann-Clausen guides over dead wood and through wet bogs in Suserup forest.
Biologist Lars Iversen guides to the life in the trees in the forest areas of Dyrehaven.
Biologist Jonas Geldmann finds colourful waxcaps and teaches how to make a 'nature check' in the grassland of Odsherred Bjergene.
Associate Professor Hans Henrik Bruun guides to the natural grasslands with it's many characteristic plants and lots of cows at Vesterlyng.
Postdoc Mikkel Willemoes guides to the natural meadow area Tryggevælde Ådal.
PhD student Tora Finderup Nielsen guides to the natural meadow area around Gentofte lake.